Prayer Support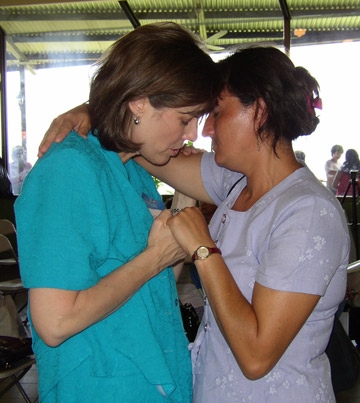 The Kardo ministry is only possible through the ongoing prayers of our Global Prayer Network. We would love to have you join us in praying for God's protection, provision, and purposes for our ministry.
Global Ministry Prayer Needs
Thank you for joining other prayer warriors all across the world in praying for the global ministry needs of Kardo, MotherWise, and FatherWise. If you would like to join the team in praying for David, Denise and their teams during global conferences, special events, and emergency prayer needs please click here.
Global Prayer Requests
Pray for wisdom as we seek to know God's direction for every aspect of the ministry.
Pray for Denise and David as they continue to share God's Word in the U.S. and around the world.
Pray that God will supply all of needs for each of our international teams who work year round to bring materials and leadership training to those in their regions.
Pray for the ongoing work involving translations. Pray for each translator that God brings to us and for God's perfect timing in completing the process of translating, editing, piloting and publishing.
Pray for God's protection over every family represented by our Kardo staff and leadership globally; pray for their health – physical, spiritual and mental. Pray that each one will use their talents and gifts to the fullest for God's glory.
Pray for open doors into new regions and churches as we establish contacts with pastors, women's ministry leaders and pastor's wives to introduce them to Kardo/MotherWise/FatherWise.
Pray for all new bible study groups using the Kardo materials. Pray that God will swing wide the gates for these materials to be used to minister to individuals and families. Pray for commitment and life change to take place in the hearts of the individuals and families in each class.