A Word of Thanks
Make a difference, one gift at a time…
For more than 35 years, Kardo has been embracing, educating and encouraging families with God's Truth and Love. At the core of our Kardo ministry, is a group of faithful friends who are committed to our mission and vision. These faithful friends allow us to reach more families with our resources. Thank you for donating to Kardo Ministries.
Donate via PayPal
Donate via Facebook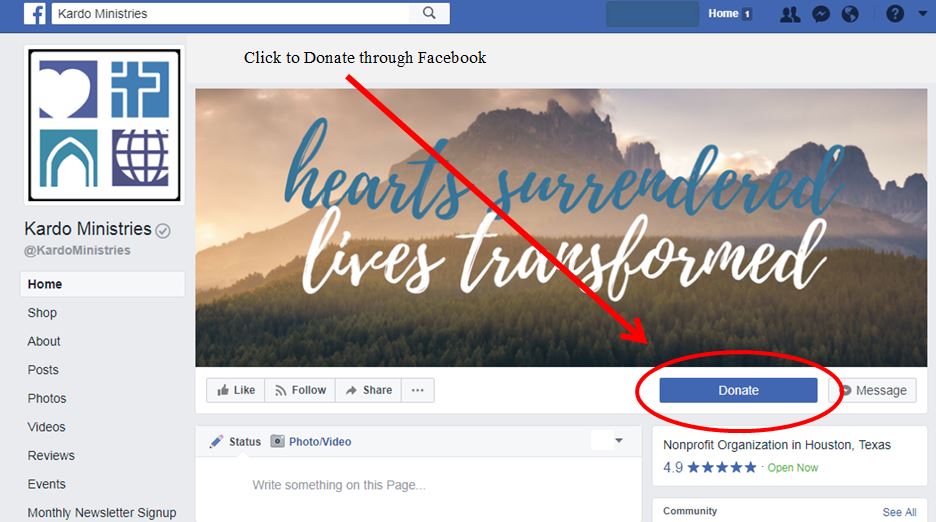 A word of thanks to our friends
Thank you friends for the role you play in enabling us to transform the family with the truth of God's love. Your generosity is making an eternal difference. You have helped to provide:
18 translations of Bible study discipleship materials
Discipleship training in Russia, Ukraine, Korea, Indonesia, Australia, Hong Kong, Kenya, S. America, N. America, Vietnam, the Philippines, Peru, Ecuador, Guatemala, Costa Rica, Austria, Germany, and Botswana.
Distribution points on 6 continents (N. America, S. America, Europe, Africa, Asia and Australia) where we have small teams in Russia, Ukraine, Indonesia, Uruguay, and our base camp, Houston, Texas sending out materials.
Donations of ministry materials to advance missionary efforts in Russia, Kenya, Mexico, Honduras, Indonesia, Ecuador, and Peru and in prisons in the U.S. to name a few.
Discounted ministry materials to mission-minded churches to advance discipleship among non-English speaking churches in the U.S. and many international countries where supplies are minimal and expensive.
We believe that just as in the "days of Nehemiah", we require committed friends to engage in our mission and calling from the Lord. "Don't be afraid of them. Remember the Lord, who is great and awesome and fight for your brothers, your sons and your daughters, your wives and your homes." Nehemiah 4:14
Are you engaged in restoring and strengthening the family?
We are in earnest need of those God calls to support our mission to Embrace, Educate and Encourage Families with God's Truth and Love – Ephesians 4:15