About Kardo Ministries
Hearts Surrendered . . .Lives Transformed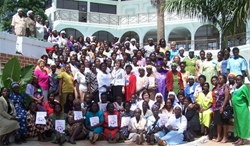 Kardo Ministries is all about hearts surrendered to Jesus and lives transformed by His love, His truth, and His power. The mission of Kardo is to equip, educate, embrace, and encourage families and individuals around the world with God's truth and love. We do that through bible study materials including workbooks and DVD's created to lead you deep into God's word for the answers you seek about faith and family. You'll get help on the important relationships in your life including marriage and parenting.
Kardo bible studies, written by David and Denise Glenn, are designed to be used in small groups, but individuals can study them as well. They are not only for English speakers in America, but they are translated into 18 languages with distribution points in the U.S., Asia, Africa, Australia, Russia, Ukraine, Europe, the Middle East and South America.
Why Kardo?
The word Kardo evolves from the Greek word "cardia" meaning "of the heart." The "cardo" was the center of ancient cities in Israel, the cross roads, where people came to worship, to learn new skills, and to obtain the materials they needed for life back at home. This is exactly what we do at Kardo. People come together for worship and to be resourced in their faith-walk and family life. We changed the "c" of the Greek word to a K because K is a universal letter in most languages. Our ministry reaches across the globe to provide resources in the heart languages of those seeking to deepen their faith, strengthen their family, and take the gospel to the nations. Thus Kardo became the perfect name to describe our mission.
Unique and Future Vision for Kardo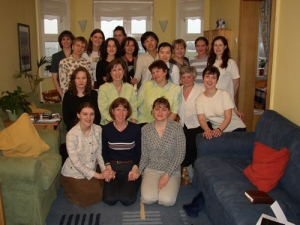 God has called Kardo Ministries to reach a unique group of people. He has called us to reach those who want in-depth bible study requiring total commitment to Christ in the areas of faith and family. Kardo is called to deliver this message not only in the English language, but also in the mother-tongue of many nations. Our ministry is designed to reach around the world with trusted biblical materials translated with excellence. Through the process of translation, we are able to express not only words, but also to make the cultural adjustments necessary for complete understanding of the biblical principles and practical applications. We edit our materials using local and professional believers, pilot these studies in bible-believing churches under a pastor's leadership, re-edit to incorporate the changes and additions, then print and distribute using our own channels among local believers. It is a painstaking process, often requiring several years to complete a single translation. Through the eighteen current translations, Kardo has been able to send the gospel message into thousands of homes worldwide.
God continues to open doors both domestically and internationally for Kardo Ministries.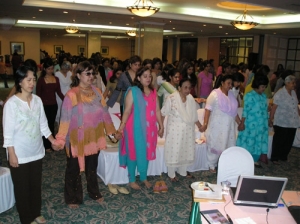 New partnerships are forming continually as we seek to work with wisdom and efficiency with the resources God has entrusted into our hands. We are partnering with many churches to reach people where bible study workbooks and DVD resources are scarce and rarely translated into the local languages of the people. By joining us on mission trips to train trainers and provide books, leader's guides, and DVD's, mature believers can experience firsthand the joy of investing in local leaders who in turn train and disciple their own people. It is a win-win-win mission that advances the kingdom when Kardo, a team of mature believers and local, national leaders combine resources for the glory of God.
Our future plans include more partnerships with churches and mission organizations to connect them with needs around the world. Kardo's vision is to reach one million lives with God's truth and love. To this day, we are well on the way toward the goal set before us. As God increases our resources of manpower, money, and materials, we trust Him to reach the hearts that are yearning for Him.